Good Saturday morning fellow ECAHF'ers.  I hope you had a memorable Memorial Day holiday.  I'm taking a moment to express gratitude that I still, physically, walk this earth.  So many of our fellow warriors do not.  Amongst those who gave their lives in ultimate service to America, I'm remembering my son-in-law's fellow soldiers and friends (he was an armored infantry officer in the US Army) who sacrificed themselves for their comrades in combat in Afghanistan and Iraq; our son's former reserve USMC unit that was decimated in Afghanistan, so many members of that company giving the last and best full measure of their lives for their fellow Marines almost 20 years ago now (see article here; my wife's brother's hoochmate who was killed in combat in Vietnam, shot down crewing a CH-47; fellow Marines like my best friend Al Butler (infantry officer) who was killed in combat in Beirut shortly after we said to each other "see you later" as my unit left Beirut and his unit had recently deployed there; and my brother-in-law's fellow Green Berets killed in combat in Vietnam 55-some years ago.
And I'm remembering my dad and his brother and his male cousins and my mom's brothers who all served in and who all lost friends and classmates to combat in WWII.
Thankfully, my dad survived WWII…or I wouldn't be here writing this right now😊.
And there are, of course, so many more who lost their lives in service to America unmentioned here.  Thank God for them.
As we approach the 2023 Memorial Day holiday, it's a good time to contemplate those friends and family who gave their lives in defense of our nation as well recall a little historical vignette.
According to "The Oklahoman," "With war raging in the Pacific and on the battlefields of Europe, Oklahoma City's 1943 Memorial Day observance was a staid affair with ceremonies held at military installations and cemeteries across town.  That's how 'Decoration Day', as it was then known, played out [80] years ago. There were no sales at car dealerships, beer and hot dog specials at grocery stores, [or cookouts and celebrations]. Most businesses were closed.
Decoration Day 1943 fell on a Sunday, with workers getting Monday off. Congress hadn't yet passed the Uniform Holiday Act. That came [25 years later] in 1968, and moved official observances of both Memorial Day and Labor Day permanently to Mondays, ensuring Americans a couple of three-day weekends for years to come."
In 1943, Decoration Day fell on Sunday, May 28th.  But 80 years ago, today in 1943 on Saturday May 27th, U.S. Olympian Louis Zamperini's plane went down in the Pacific.
From History.com: "On May 27, 1943, a B-24 Liberator carrying U.S. airman and former Olympic runner Louis Zamperini crashes into the Pacific Ocean. After surviving the crash, Zamperini floated on a raft in shark-infested waters for more than a month before being picked up by the Japanese and spending the next two years in a series of brutal prison camps. His story of survival was featured in the 2010 best-selling book Unbroken by Laura Hillenbrand.
Born in 1917 to Italian immigrants, Zamperini grew up in Torrance, California, where he was frequently in trouble with the law. As a teen, he channeled his energy into athletics and became a champion distance runner. At age 19, Zamperini competed for the United States at the 1936 Olympic Games in Berlin, Germany. He ran the 5,000-meter race and finished in eighth place; however, his fast final lap caught the attention of Adolf Hitler, who later asked to shake Zamperini's hand. After the Olympics, he was a record-setting standout on the University of Southern California's track team.
In the fall of 1941, Zamperini enlisted in the U.S. Army Air Corps and was eventually stationed in Hawaii. In May 1943, he was serving as the bombardier on a B-24 that was searching for a missing plane when his own aircraft developed mechanical problems and went down in the Pacific. Of the 11 people onboard, only the 26-year-old Zamperini, along with the pilot and the tail gunner survived the initial crash. The three men stayed alive in their small raft by drinking rainwater and eating the occasional seabirds and fish they were able to catch, all while facing strafing from Japanese bombers and the ever-present threat of shark attacks. After a month at sea, Francis McNamara, the tail gunner, perished. On their 47th day in the raft, Zamperini and fellow survivor Russell Allen Phillips, having drifted some 2,000 miles since the crash, were picked up by Japanese sailors.
For more than two years, the two men were held in a series of prison camps, where they were repeatedly beaten and starved. As an ex-Olympian, Zamperini was considered a propaganda tool by the Japanese and saved from execution; at the same time, however, he was singled out for particularly vicious forms of torture. The defiant American managed to survive and was released after the war ended in 1945.
Post war and back home in California, Zamperini drank heavily and was haunted by his experiences in captivity. Then, after being inspired by evangelist Billy Graham to convert to Christianity in 1949, Zamperini went on to become an inspirational speaker, forgive his captors and publish an autobiography, Devil at my Heels. A wider audience learned about his life with the publication of Unbroken by Laura Hillenbrand.
From Wikipedia, a few more details: "Zamperini enlisted in the United States Army Air Force in September 1941 and earned a commission as a second lieutenant. He was posted to the Pacific island of Funafuti as a bombardier on the Consolidated B-24 Liberator bomber Super Man.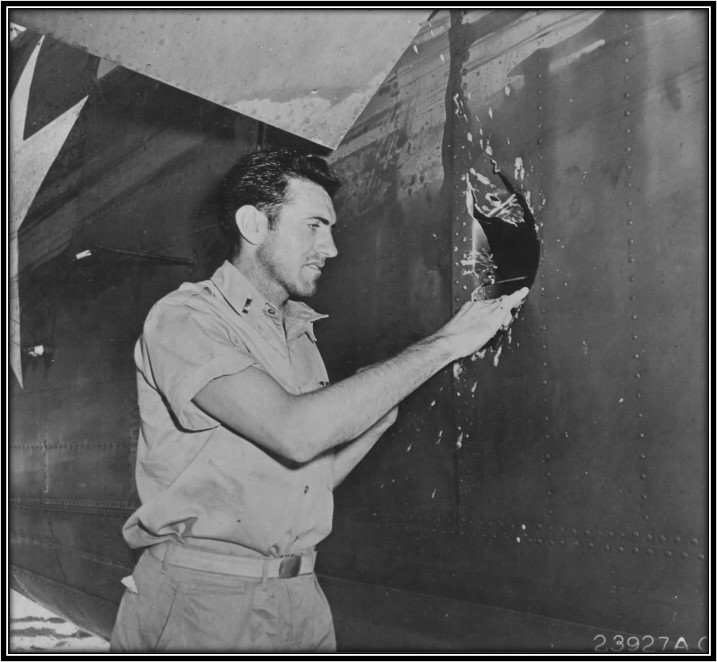 In April 1943, Super Man participated in a bombing mission against the Japanese-held island of Nauru, with Zamperini serving as bombardier. Following the successful raid, his craft was attacked by three Japanese Zeros and the bomber was severely damaged. Five of the crew were wounded, one of whom died. The May 4, 1943 New York Times credited Zamperini with administering first aid to the five wounded members of his Liberator bomber crew and saving the lives of two on the return flight from the April 21 Nauru raid. 'Ground crewmen counted 500 bullet and shell fragment holes in the fuselage and tail structure of the big four-engine bomber after it had skidded to a stop with a flat tire,' according to the Times.
Lost during a search mission
With Super Man no longer airworthy, the healthy crew members were transferred to Hawaii for reassignment. Zamperini, along with some other former Super Man crewmates, was assigned to conduct a search for a lost aircraft and crew. They were given another B-24, Green Hornet, notorious among the pilots as a defective 'lemon.' In May 1943, before his last mission, Louis ran a mile in under 4 minutes, 12 seconds. This was an immense achievement, considering he was running in sand.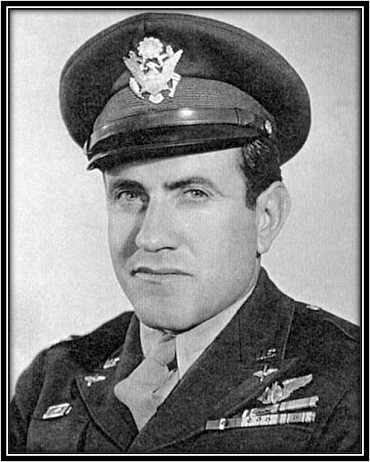 On 27 May 1943, while on the search, mechanical difficulties caused the bomber to crash into the ocean 850 miles south of Oahu, killing eight of the 11 men aboard.
The three survivors were Zamperini, pilot Russell Allen Phillips and Francis McNamara; with little food and no water, they subsisted on rainwater, small fish eaten raw, and birds that landed on their raft. McNamara ate all the chocolate they had in a panic, but he later redeemed himself by using an oar to defend the survivors from a shark attack. They attempted to gain the attention of a search plane, but failed. With the few tools they were able to salvage from the crash, the men were able to survive on two small rafts that got released. They caught two albatrosses, one of which they ate, and the second used as bait to catch fish, all the while fending off constant shark attacks and nearly being capsized by a storm. They were strafed a number of times by a Japanese bomber, which punctured their life raft, but no one was hit. After 33 days at sea, McNamara died; Zamperini and Phillips wrapped up his body and pushed it overboard.
Prisoner of war
On their 47th day adrift, with little food or water, Zamperini and Phillips reached the Marshall Islands and were immediately taken prisoner by the Japanese Navy. They were held in captivity, severely beaten, and mistreated until the end of the war in August 1945. Initially held at Kwajalein Atoll, after 42 days they were transferred to the Japanese prisoner-of-war camp at Ōfuna, for captives who were not registered as prisoners of war (POWs). After slightly over a year in Ofuna, Zamperini was transferred to Tokyo's Ōmori POW camp, and was eventually transferred to the Naoetsu POW camp in northern Japan, where he remained until the war ended. He was tormented by prison guard Mutsuhiro "The Bird" Watanabe, who was later included in General Douglas MacArthur's list of the forty most wanted war criminals in Japan.
Zamperini was held at the same camp as then-Major Greg "Pappy" Boyington, and in his book, Baa Baa Black Sheep, Boyington describes the Italian recipes Zamperini wrote to keep the prisoners' minds off the POW camp food and conditions.
Post-war life
Zamperini had at first been declared missing at sea, then, a year and a day after his disappearance, he was marked killed in action. When he eventually returned home, he received a hero's welcome.  Zamperini and Cynthia Applewhite were married in 1946 until her death in 2001; they had two children, Cissy and Luke.
Evangelism
In a televised interview on the Christian Broadcasting Network in 2003, Zamperini related that after the war, he had nightmares about strangling his former captors and began drinking heavily, trying to forget his experiences as a POW. His wife Cynthia attended one of the evangelistic crusades led by Billy Graham in Los Angeles, and became a born-again Christian. In 1949, at the encouragement of his wife and her Christian friends, Zamperini reluctantly agreed to attend a crusade. Graham's preaching reminded him of his prayers during his time on the life raft and imprisonment, and Zamperini committed his life to Christ. Following this, he forgave his captors, and his nightmares ceased.
Later Graham helped Zamperini launch a new career as a Christian evangelist. One of his recurring themes was forgiveness, and he visited many of the guards from his POW days to let them know that he had forgiven them. This included an October 1950 visit to Sugamo Prison in Tokyo, where many war criminals were imprisoned, and he expressed forgiveness to them.  Zamperini told CBN that some became Christians in response.
Last years
Four days before his 81st birthday in January 1998, Zamperini ran a leg in the Olympic Torch relay for the Winter Olympics in Nagano, Japan, not far from the POW camp where he had been held. While there, he attempted to meet with his chief and most brutal tormentor during the war, Mutsuhiro Watanabe, also known as 'the Bird', who had evaded prosecution as a war criminal, but Watanabe refused to see him. However, Zamperini sent him a letter, stating that while he suffered great mistreatment from him, he forgave him. It is unknown whether Watanabe even read the letter; Zamperini never received a response, and Watanabe died in 2003. In March 2005, Zamperini returned to Germany to visit the Berlin Olympic Stadium for the first time since he had competed there.
Zamperini died in July 2014, in Los Angeles. He was 97."
Onward and upward!
Kind regards,
Barry