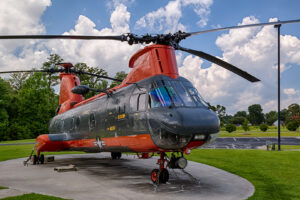 The Eastern Carolina Aviation Heritage Foundation has officially opened the application process for our 2018 Elementary Engineering Camp that will occur on July 9 – 13 at the Havelock Tourist & Event Center. The half-day camp for rising 4th, 5th, and 6th graders will be facilitated by teachers from Carteret and Craven Counties. We have partnered with the City of Havelock, NC State University and FRC East for support. We are extremely excited to offer this camp and hope you can help us share the opportunity with students in our region.
If you are interested in a camp for middle school students you can find out more information HERE.
We will be offering scholarships to students with need, so we encourage everyone to apply that has interest. Please contact Amanda Ohlensehlen with any questions. I am happy to provide any further information. We can be reached at 252-444-4348 or email at amanda@havelocknc.us .
Thank you,
Amanda
Click the links below to download the Summer Camp flyer and application.
SUMMER CAMP IS FULL
ECAHF Summer Camp Video
Summer Camp Pictures