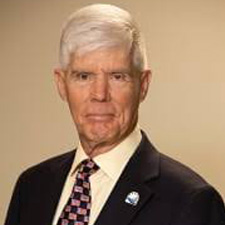 MajGen Tom Braaten, USMC (Ret)
I have been involved with aviation as a Marine and an airport director for over 40 years. Every time I think about aviation I think about all the possibilities for today's young folks. Many people think about pilots when they think aviation, but that is only a very small part of aviation. Engineers, crew chiefs, airframe mechanics, metal smiths, hydraulics workers, quality assurance inspectors, flight attendants, security, armament, power plants, avionics, and computer experts are only a partial list of the available specialties within aviation.
I am very pleased to be on the Board of the Eastern Carolina Aviation Heritage Foundation, because the members are dedicated to preserving the heritage of aviation in our region, highlighting how the communities and the Marines have grown together, and encouraging our youth to study science, technology, engineering, and math (STEM) to prepare themselves for the future.