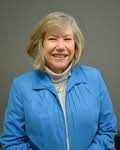 City of Havelock Commissioner
Brenda Wilson was re-elected to the Havelock Board of Commissioners in 2017. She is the representative from the Board of Commissioners to the Eastern Carolina Aviation Heritage Foundation.
Brenda has been a resident of Havelock since 1978. She and husband Mike moved here while Mike was serving in the U.S. Marine Corps, and now, call Havelock Home. Brenda currently serves on the Craven Community College Board of Trustees and the Committee of 100. She has been a Realtor in Havelock for over 30 years "Opening doors to New Beginnings" for many families. Brenda is a member of the Havelock/Cherry Point Rotary Club and the Havelock Chamber of Commerce along with other trade organizations.